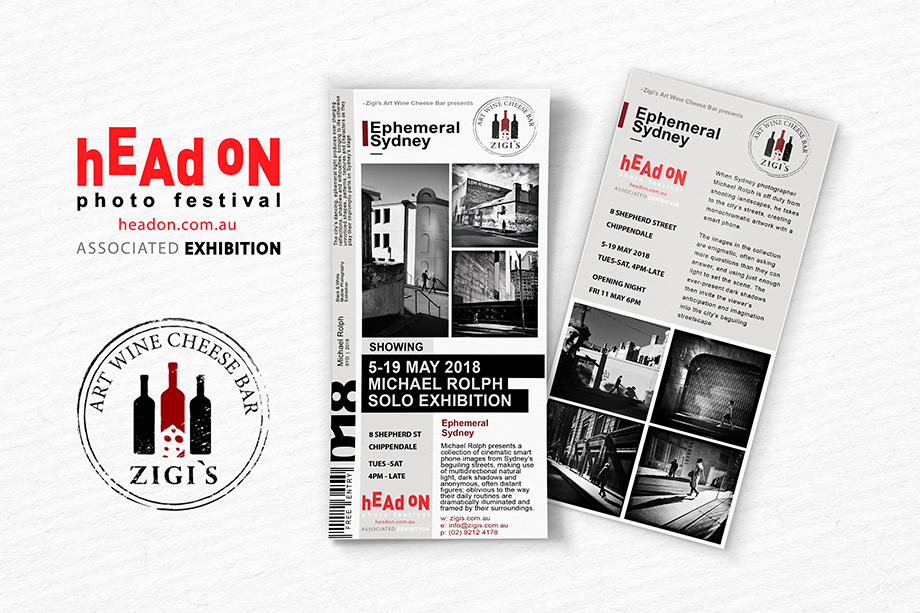 It gives me great pleasure to announce my upcoming exhibition in the 2018 Head On Photo Festival.
As a landscape photographer, high megapixels, interchangeable lenses, filters, tripods, and heavy bags of equipment are my tools of trade. My lenses are normally trained on Sydney's coastline, Australian landscapes and the great outdoors.
So it might come as a surprise that my Head On 2018 show Ephemeral Sydney is in the genre of black & white mobile street photography.
Ephemeral Sydney is a collection of cinematic smart phone images from Sydney's beguiling streets, making use of multidirectional light, dark shadows and anonymous, often distant figures; oblivious to the way their daily routines are dramatically illuminated and framed by their surroundings.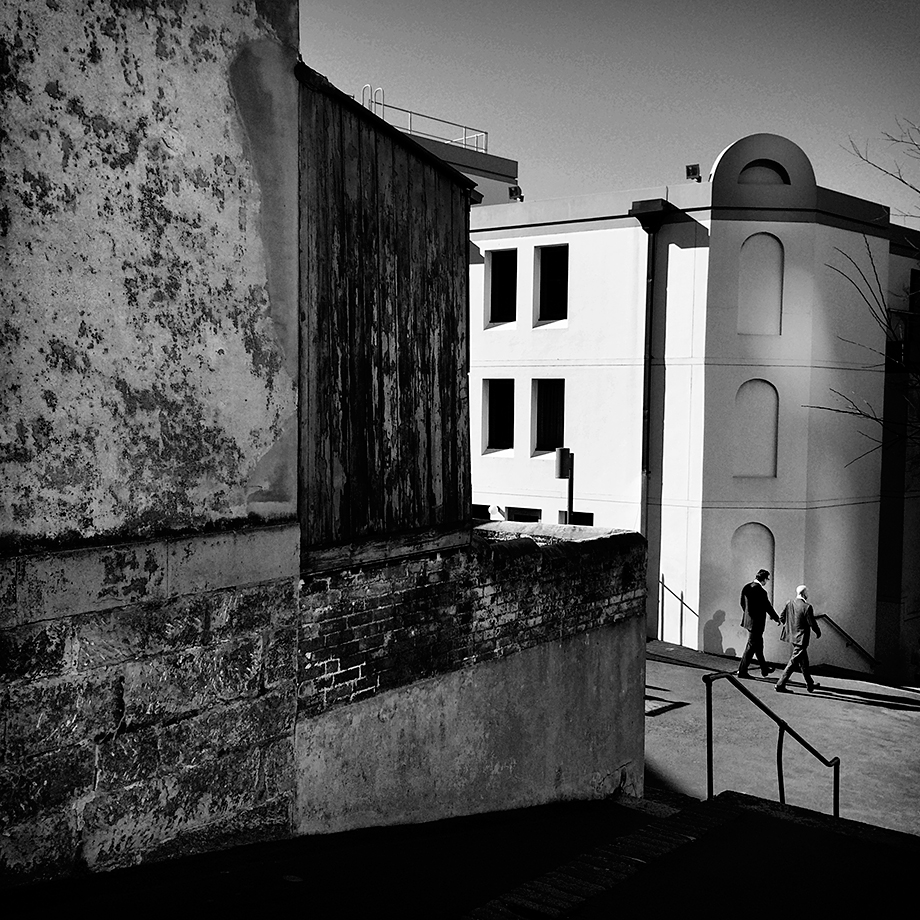 Above: "Suits", Ephemeral Sydney.
This project embraces the city's dancing, ephemeral light as it produces ever changing reflections, shadows and silhouettes; and brings to life otherwise unnoticed shapes, patterns, textures and characters as they play their impromptu parts on Sydney's stage.
I'm looking forward to sharing my mobile perspective of Sydney's streets with you!
Venue: Zigi's Art Wine Cheese, 8 Shepherd Street, Chippendale, Sydney. Parking is available nearby at Broadway Shopping Centre.
Dates: 5th-19th May 2018 + now EXTENDED to 26th May 2018. (Official opening event Friday 11th May at 6pm).
Opening hours: Tuesday-Saturday, 4pm to late.