Taking in a superb Inverell sunset is one of the simple pleasures I enjoy most about my visits back home.
There's no better spot for this than the top end of Lake Inverell. Not only is it easily accessible, tranquil and often teeming with native birds, but also a sunset over water always has that extra dimension.
Lake Inverell Reserve sits on the eastern outskirts of Inverell, just a few clicks upstream from town on the Macintyre River, and borders on Baramayal National Park. Among other things, it's also a popular place for kayaking, bird watching, bike riding, a leisurely stroll or a BBQ.
A spectacular Lake Inverell sunset photograph has been on my target list for a while now. After a few sporadic attempts over the past year I had certainly ticked off the serenity box, but the right sky for the type of image I had in mind was elusive.
My persistence was rewarded this time around, on a heavily overcast December afternoon when my photographer's instinct sensed all the ingredients for the perfect sunset.
These being a good cloud cover, a narrow band of clear sky low down to the west, and little or no breeze – ideal for the reflections I was hoping to capture.
Add in for good measure the majestic black swans, iconic of the Inverell district, and really there was nothing more I could ask for. Just perfect!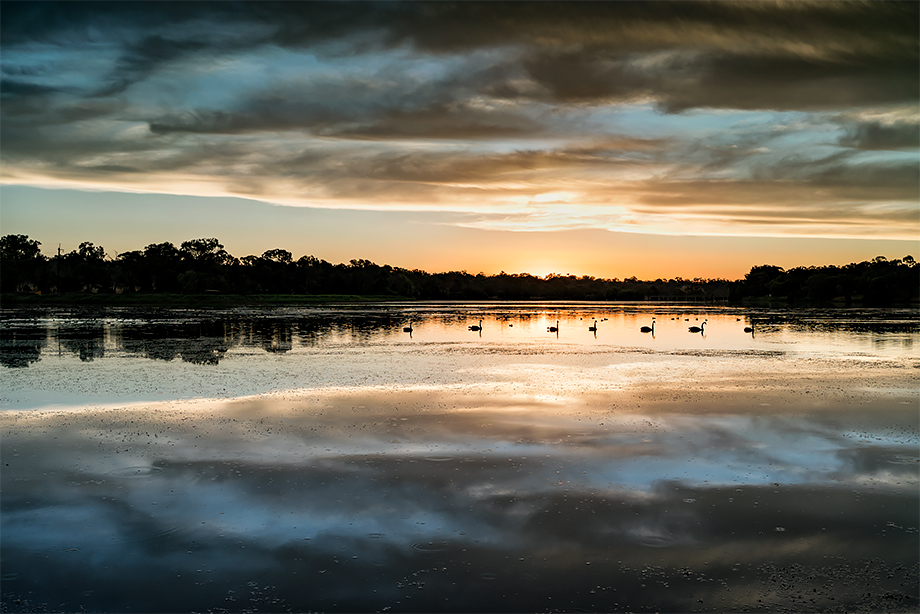 These black swans obliged with a graceful single-file parade at the perfect moment, providing the classic Inverell touch.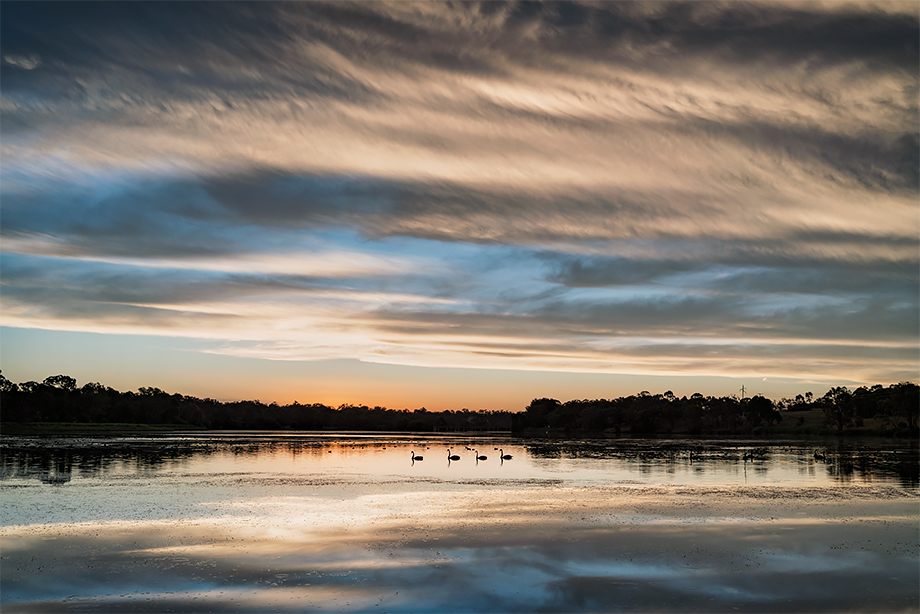 Then, after a few minutes, an encore performance! For these first 2 shots I was trying out a new 35mm prime E-mount lens. First impressions I'm pleased to say are all good.
[Above 2 pics: Sony A7RII + Sony FE 35mm F2.8 ZA + Lee Filters GND's + tripod. 1/25 sec @ f/8.0. ISO 200].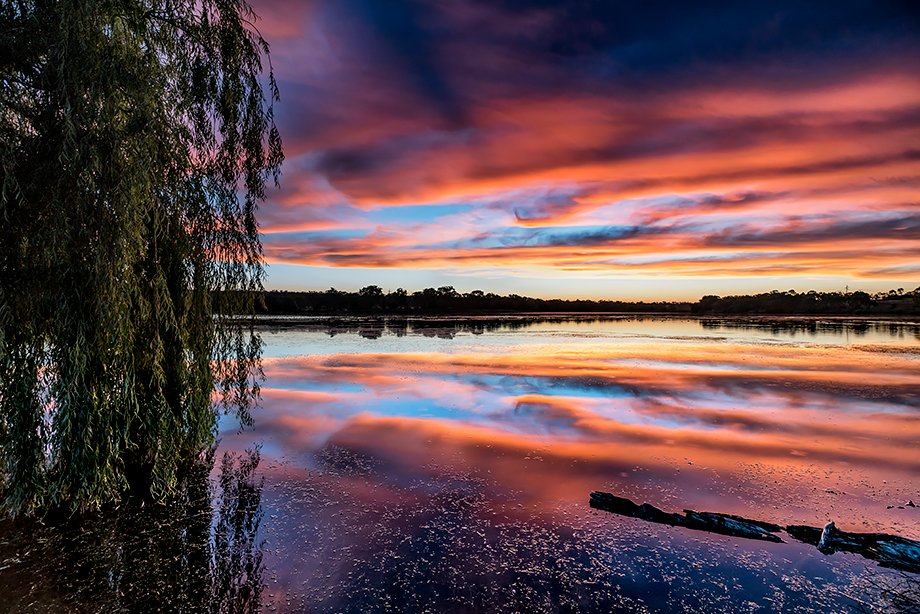 Fifteen minutes later and the colour in the sky had exploded. I quickly switched to a wider lens to fit in these rich, deep reflections and the leading line of the log in the foreground.
[Sony A7RII + Sony 16-35mm F2.8 ZA SSM @ 16mm + Sony LE-EA3 Lens Adaptor + Lee Filters GND's + tripod. 0.4 sec @ f/9.0. ISO 200].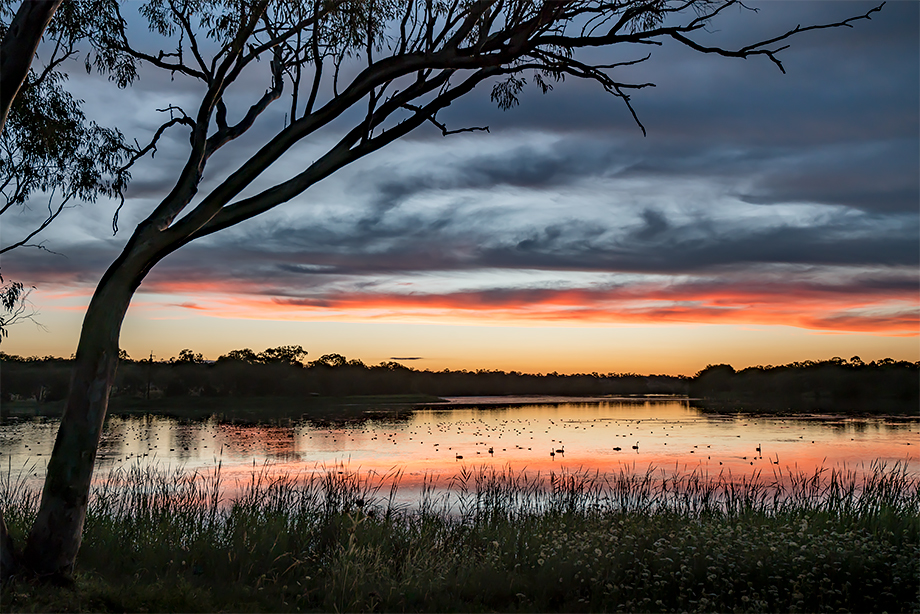 After five more minutes to vary my compositions I moved back from the water's edge and took this final shot, suitably chuffed with the results from the short session!
[Sony A7RII + Sony 16-35mm F2.8 ZA SSM @ 35mm + Sony LE-EA3 Lens Adaptor+ Lee Filters GND's + tripod. 1/4 sec @ f/9.0. ISO 400].
Prints:
The images featured in this story are available for purchase in prints of various sizes from 8×12" upwards on fine art archival media.
Enquiries & orders are welcome to orders@girtbyseaphotography.com.
Free delivery is offered on unframed Lake Inverell prints to postcode 2360 during January & February 2018.