Introducing my latest print releases from Empress Falls in the Blue Mountains National Park.
I'd been waiting for the right mix of recent rainfall and calm, overcast conditions to revisit these impressive falls in the Valley of the Waters area of Blue Mountains National Park.
A Friday morning in February was showing promise, so I jumped in the car and headed west. The invigorating air on the steep descent to the falls was an instant remedy for my M4 motorway malaise.
I was pleasantly surprised to see a good flow in the falls despite the very dry season.
More often than not, landscape photography is a game of patience. I arrived to find a succession of canyoners abseiling down the falls. Whilst admiring their intrepid spirit of adventure, I really didn't want ropes and people in my tranquil scene. Not to worry though – I was happy to wait my turn to enjoy the falls in my own way.
In fact, this encouraged me to slow down more so than usual, allowing me to put extra thought into fine-tuning my composition. I settled on this angle, and grabbed my shot before the next group of canyoners descended.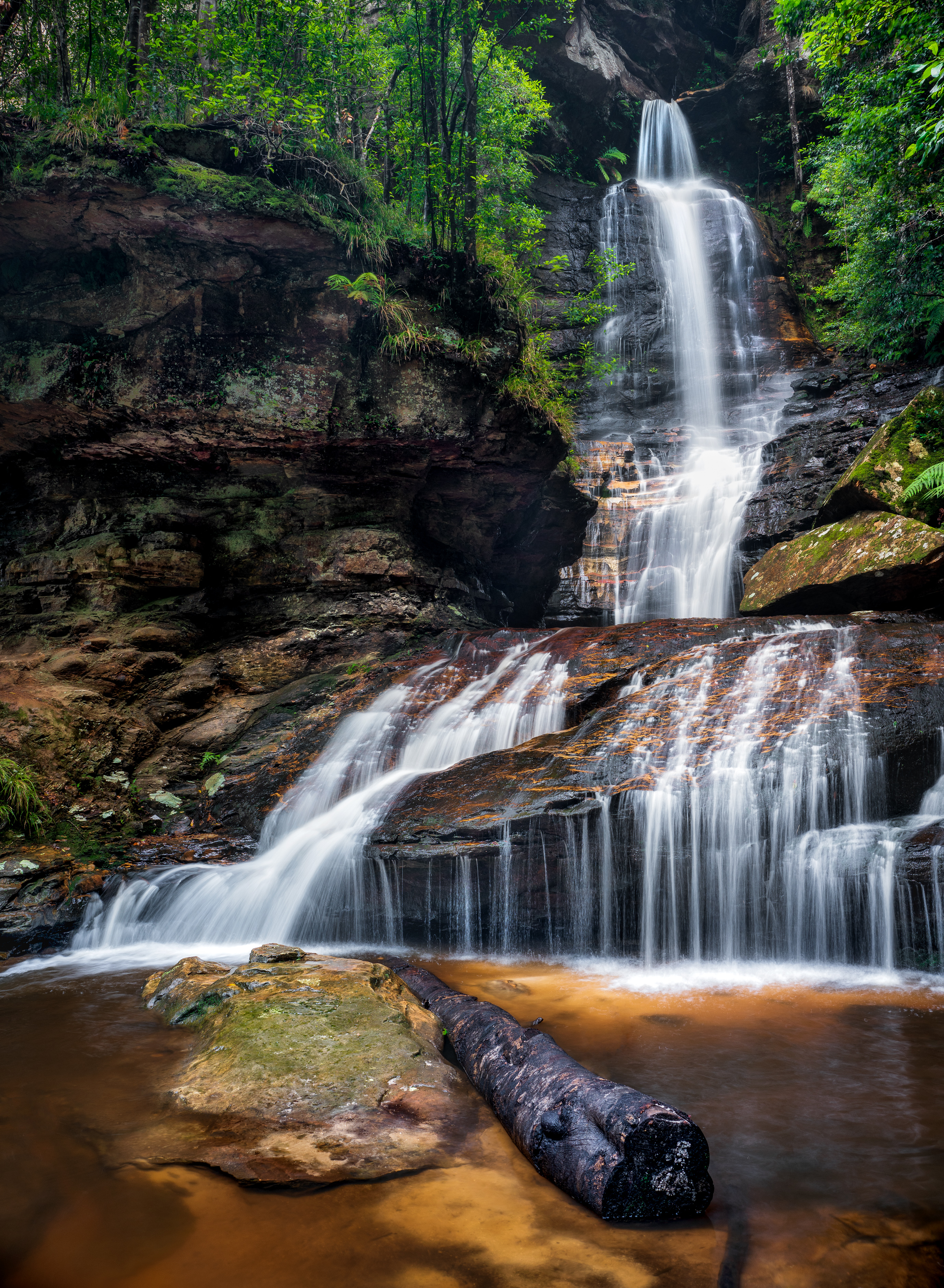 A few moments after this, I took the opportunity to shoot a series of vertical images panning to the left & right of this scene, with a panorama in mind.
Back at the desk in Lightroom the wide panoramic aspect wasn't really doing it for me. Not to worry though, I think I found a better option. I took this square crop out of the wider stitched image, and thought it was perfect for a black and white edit: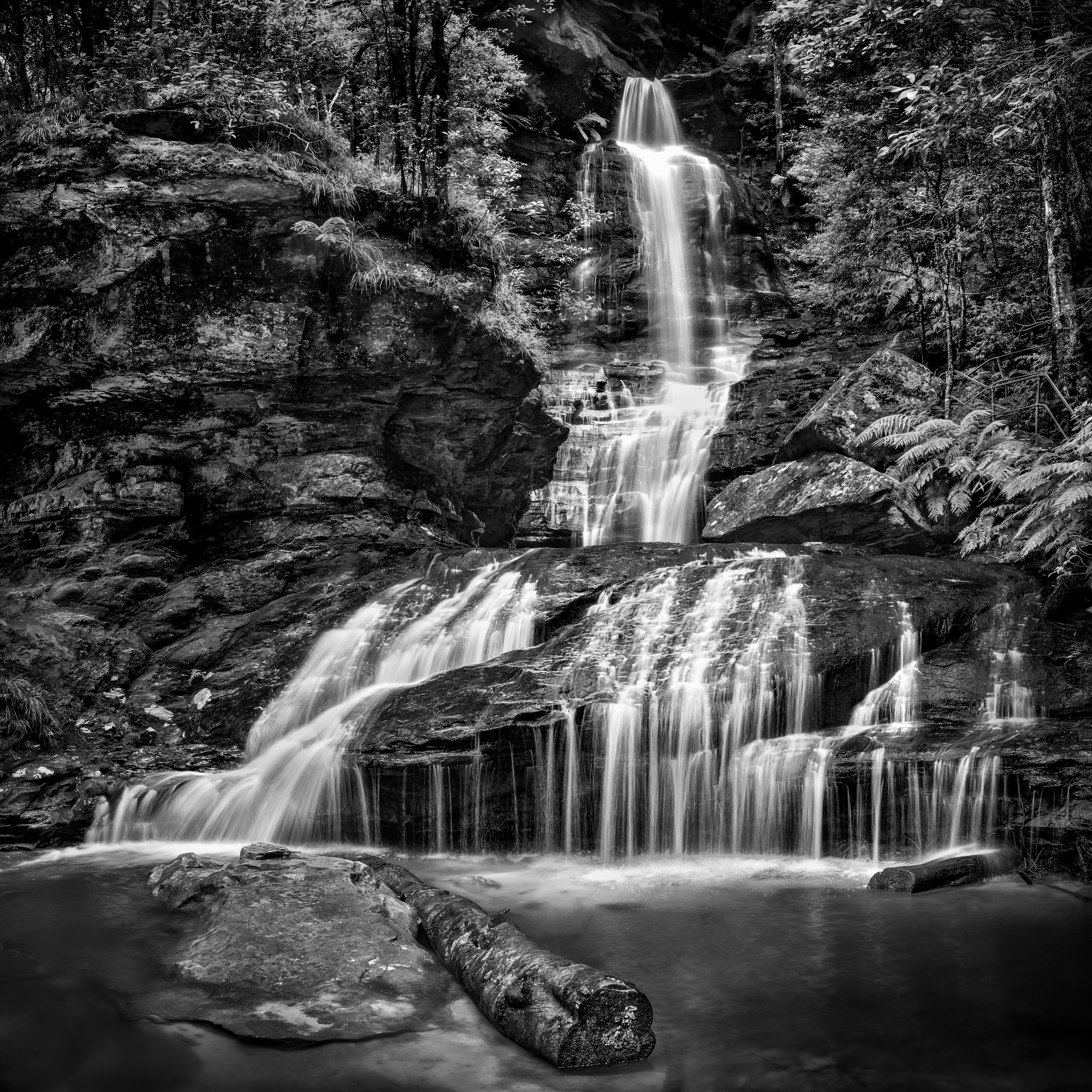 I'm very happy with the colour version as a record of the beautiful scene I experienced on the day, and it looks great and very detailed in print. But this arty square version, without the distraction of colour, is the one I'd choose to print large and hang on the wall.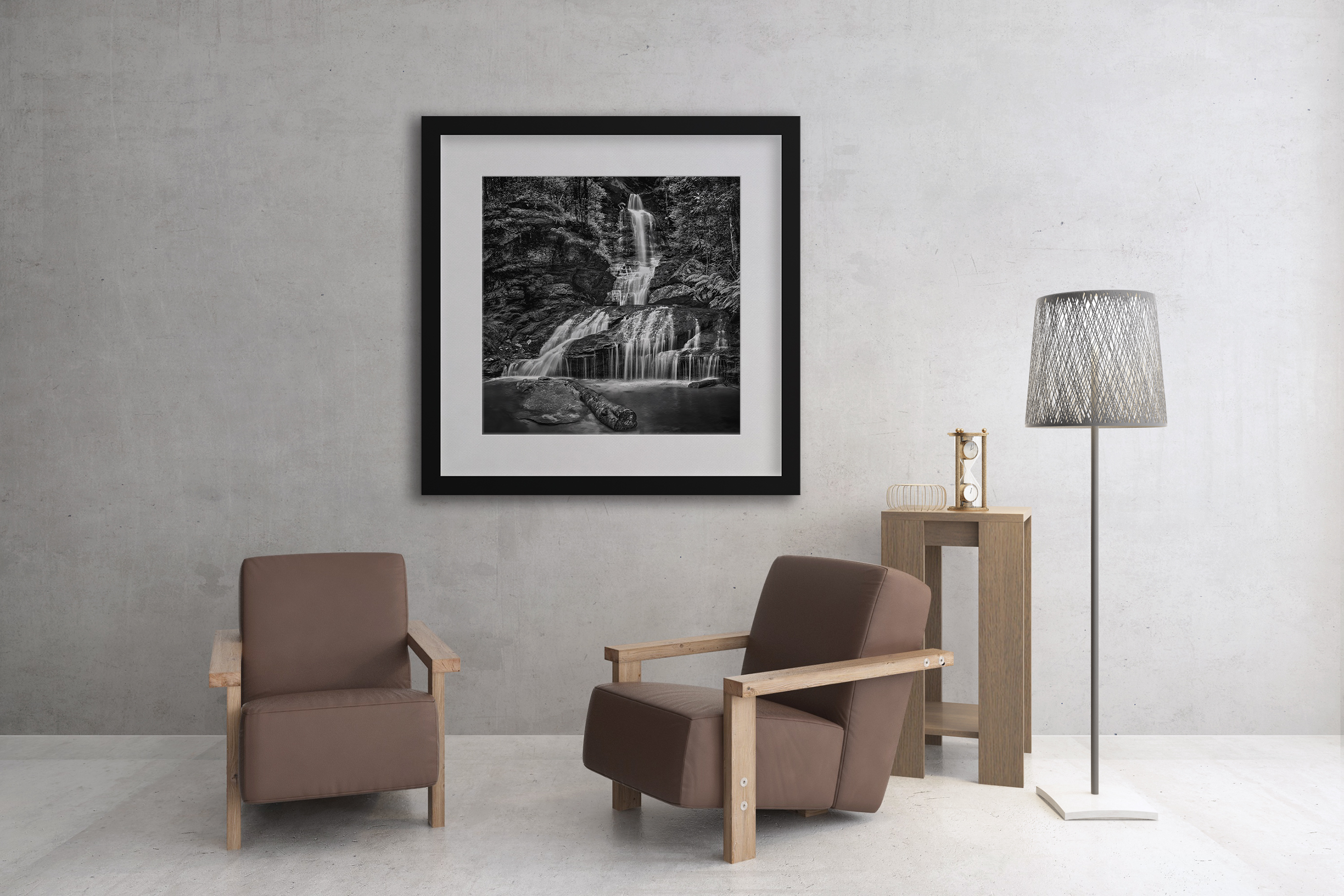 I had the best of intentions to take advantage of the cooler months to explore some more of the waterfalls in this spectacular UNESCO World Heritage area.
Just one problem though … it's hardly rained since February, not ideal for chasing waterfalls!
I did get some nice images from some walks around Hazelbrook, but I'm still waiting patiently to return after some decent rain.
Prints:
Prints of the images featured in this story are now available for purchase. Enquiries & orders are welcome to orders@girtbyseaphotography.com.
Image specs: "Empress Falls" (Colour 5:7 version), Blue Mountains National Park. Sony A7RII, Sony Zeiss 24-70mm F2.8 ZA SSM @ 28mm with Sony LE-EA3 Lens Adaptor, Nisi Enhanced Landscape NC CPL Filter, 0.5 sec @ f7.1, ISO 200. From a single exposure with 5:7 crop applied.
"Empress Falls" (B&W square version), Blue Mountains National Park. From a series of stitched vertical exposures, specs as above.